Port formalities and assistance
Icoma Logistics manage and assist Liners, Conventional, RoRo, and Tankers, Tramps, Military and specialised vessels during their calls in Abidjan and San Pedro ports. We accompany them in their technical, administrative and legal procedures.
When a ship owner does not have the insurance that the ship's agent can guarantee his interests, we intervene to bring our expertise to the vessel follow-up in the ports of Abidjan and San Pedro.
We provide a marine bunkering service, ensure transport, crew change, manage to obtain seamen entry visas.
Through our partners, we provide the best medical care for the crew, and we ensure hotel booking and any other form of assistance to the crew etc…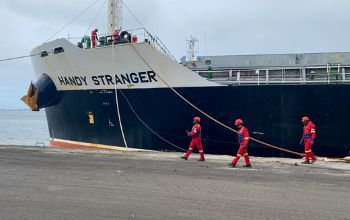 Shipping
Necessary formalities for the vessels berthing
Liaison with local authorities, police, customs…
Monitoring and supervision of stevedoring operations
Informing the parties (shipper, owner, charterer)
Line up to our ship owners about general port situation
Processing and transmission of manifests cargo to port and customs authorities
Documentation and import/export manifests (SYDAM)
Release of cargo to customers (exchange of BL, Good to Deliver)
Invoicing of local charges (port charges)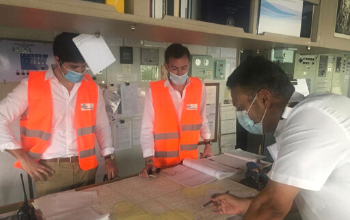 Protecting agent
Examination of vessel call accounts
Negotiating lower port charges or proposing efficient and alternative solutions when necessary
Checking of call reports (Statements of Facts)
Coordination of the repatriation of stowaways with the P&I club and the police if necessary
Representation of the ship owner in case of a port incident or claim.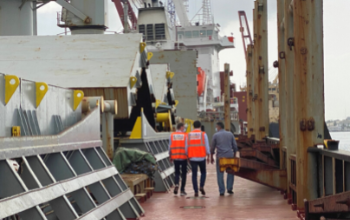 Assistance to the vessel
Transport and crew change in outer anchorage of Abidjan & San Pedro
Medical assistance
Recovery of waste / sludge if authorised
Supply of fuel (bunkering) and lubricant
Provisions, fresh water, spare parts
Management of emergency repairs
Provisioning at sea by boat under international standards
Coordination and safe transport of funds to the ship
Handover of Cash to Master to the captain and crew
A customized assistance
As shipping professionals, you know that ship calls require more than general port services.
At Icoma Logistics we understand this reality. This is why we offer you tailor-made support. Our highly experienced and qualified teams take care of your ships and crews during your calls in Côte d'Ivoire.
Thanks to our good relations with the port authorities, we can guarantee you a berthing in time, despite port congestion.
Our network of local partners allows us to optimise your expenses during your call in Abidjan or San Pedro port.